Featured Post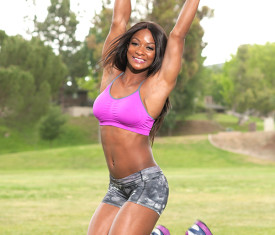 Even though I'm an Arizona girl with all the sunshine we get, I absolutely love the fall, and I'm looking forward to playing in the snow this winter. This is my break time, but I still have to be purposeful in my actions during the offseason, especially when it comes to my training. My offseason is very short—around 8 weeks, so eating everything in sight and not training with intensity would only put me behind schedule in preparation for my next competition. I don't necessarily follow a diet during my offseason anymore, but if you're someone who's just starting out, or if you have other goals in mind, I highly recommend following a diet plan to make sure you reach your goals.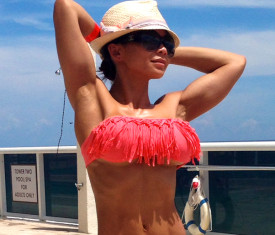 Now that the 2015 competition season is over and our team photo shoot is finished, I'll be giving my mind and body a break. For me, it's actually pretty tough to stay away from the gym because training is also a BIG release for me.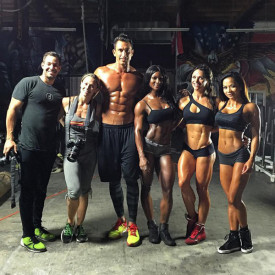 We just finished our Team SAN video and photo shoot last night, and I can't wait to see the final images.
It was a twilight shoot that ran from 9:00 P.M. til 3:00 A.M., but it was so much fun, and I was amazed at how much energy I had! Well, I took 2 Tight Xtreme Reloaded thermogenic capsules, so I shouldn't be too surprised. LOL! They kept me awake, alert, and energetic, plus I was burning fat, so I was sweating, too! The glistening skin mixed with oil spray was a bonus for the grungy-style workout shoot.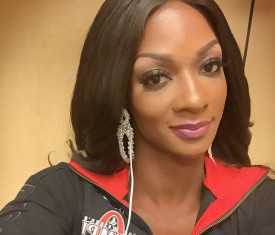 I can't believe the 2015 Olympia weekend is already over! Wow; time flies when you're having fun. I'm very happy to announce that I walked away as third best in the Women's Figure competition for the second year in a row. I have no doubt this was the best package I've displayed to date, and it's because I truly believe that I have a responsibility to all my sponsors, family, and friends to always show up in top condition